The

p

sych

p

rofiler is a reliable and valid instrument that screens for over 20 of the most common psychiatric, psychological and educational disorders.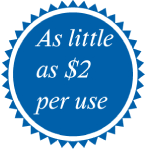 Oriented to the DSM-5-TR , the psychprofiler provides an accessible and affordable screener that can be used in the early identification of disorders crucial to formal diagnosis, intervention and prevention of further mental health or educational problems.
The psychprofiler has been developed over the past 20 years, including validation against a large mainstream and clinical sample, and has been updated to reflect DSM-5-TR criteria (APA, 2022).
The psychprofiler has been the most widely used Australian psychiatric /psychological / educational global screening instrument since 2004.
The psychprofiler is now available for completion online. Please click here to be redirected to the psychprofiler assessment platform.
The

p

sych

p

rofiler is suitable for two age groups:
Age Range
Completion Time
Child and Adolescent

p

sych

p

rofiler (CAPP)
2-18 years
15 minutes
Adult

p

sych

p

rofiler (APP)
18+ years
25 minutes
Complete the

p

sych

p

rofiler today - only $5 per use. Click here.