psychprofiler v5 Catalogue Products and Prices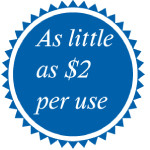 Product
ITEM Code
Catalogue Price
LICENCING,
HANDLING
POSTAGE
psychprofiler Kit: PP Kit includes Online Software Licence (allows 250 administrations/uses across CAPP and APP) 1x Manual, 10 x APP SRFs, 10 x APP ORFs, 10 x CAPP SRFs, 10 x CAPP PRFs, 10 x CAPP TRFs
PP-KIT
$800.00
$30.00
Adult psychprofiler Kit: APP Kit includes Online Software Licence (allows 150 administrations/uses), 1x Manual, 10 x APP SRFs, and 10 x APP ORFs
APP-KIT
$600.00
$25.00
Child and Adolescent
psychprofiler Kit: CAPP Kit includes Online Software Licence (allows 150 administrations/uses), 1x Manual, 10 x CAPP SRFs, 10 x CAPP PRFs, and 10 x CAPP TRFs
CAPP-KIT
$600.00
$25.00
psychprofiler Manual
PP-MAN
$80.00
$10.00
1 x APP Self-Report Form Pack:(pack includes a set of 10 x 12pp Self-Report Forms)
APP-SRF
$35.00
$5.00
1x APP Observer-Report Form Pack:(pack includes a set of 10 x 12pp Observer-Report Forms)
APP-ORF
$35.00
$5.00
1 x CAPP Self-Report Form Pack:(pack includes a set of 10 x 8pp Self-Report Forms)
CAPP-SRF
$30.00
$5.00
1x CAPP Parent-Report Form Pack:(pack includes a set of 10 x 8pp Parent-Report Forms)
CAPP-PRF
$30.00
$5.00
1x CAPP Teacher-Report Form Pack: (pack includes a set of 10 x 8pp Teacher-Report Forms)
CAPP-TRF
$30.00
$5.00
Online Software Licence:(used for online administration OR quick entry scoring of paper forms)
Licence provided will allow a certain number of uses before displaying a pop-up saying that the maximum number of uses are used and a renewal licence is required
PP-SL5PP-SL25 PP-SL50 PP-SL100 PP-SL250 PP-SL500 PP-SL1000
5 uses = $25.00
25 uses =$110.00
50 uses =$200.00
100 uses =$375.00
250 uses =$750.00
500 uses =$1250.00
1000 uses =$2000.00
$0.00
Bulk Purchases: Please contact psychprofiler for discounts for bulk purchases.
GST: If you are purchasing from within Australia, a 10% GST will be added to the above prices. Postage: Postage for bulk purchases is capped at $50 (Australia only)
Discounts: Negotiated discounts will be applied at time of order and only if accompanied by a valid promotion/discount code. Only one promotion/discount code may be applied at a time.
---
Click here to email your CAPP and APP purchase request
---
If you have any purchasing or pricing queries, please use the contact form here
---